Impact of Covid-19
Due to the pandemic and resulting measures implemented by the UK Government, the annual Safer Gosport Community Day did not take place on April 25th 2020.  Many of the partner agencies that usually take part in the event continue to provide essential services to our communities and Chair of the Gosport Community Safety Partnership, Councillor John Beavis offers gratitude to those who are providing such frontline services: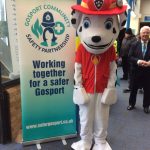 https://youtu.be/83h2Qd3gI_g
Usually at the Community Day, local residents are able to meet the organisations that help to keep them safe but due to the social distancing measures this will not be possible for the time being.  The event also offers the opportunity for organisations to raise awareness about key issues relating to crime and anti-social behaviour, some of which have been identified by Hampshire's Police & Crime Commissioner.  You can find out about the work of some of these agencies below including any changes to current service provision where relevant.  Please note, this is not an extensive list of organisations relating to community safety, these are a representation of those who have participated in the event historically – please visit our Links page for a directory of services.
Emergency Services
South Central Ambulance Service has a station located within Gosport, which is one of 47 within the service area.  They respond to emergency 999 calls, non-emergency calls, urgent care in partnership & range of other services including non-emergency patient transport.  Their website hosts more detail about their services, a dedicated page for children with resources and how you can get involved in their 'Your Health Matters' talks:
https://www.scas.nhs.uk/get-involved/your-health-matters/
Hampshire Constabulary
Officers are still responding to emergency and high-priority calls during the pandemic. They are encouraging members of the public to use their online services instead of calling for non-urgent situations.  You can find advice and information about the coronavirus (Covid-19) and the measures Hampshire Constabulary are taking to keep the public safe on their website:
You can also report a crime (non-emergency), sign up to Hampshire Alert community messaging system or find advice about Scams and other crimes.
You can also follow the work of the local neighbourhood Police teams on their socials:
https://twitter.com/GosportPolice
https://www.facebook.com/GosportPolice
Hampshire Fire & Rescue Service
HFRS have been working closely with their partners across the Local Resilience Forum as well as the community and voluntary sectors across the county throughout the Covid-19 pandemic.
Safeguarding vulnerable groups during this challenging time has been paramount, and through their prevention work they have continued to support these members of the community:
The #HomeSafeHome campaign aims to help people protect their homes and families from fire. As well as sharing prevention messages and advice about the importance of having adequate working smoke detection, there are also a series of videos on how to 'be a #StayAtHomeHero and #ElectricalSafety whilst people are spending longer at home.
Every week HFRS & IWFRS show their support for the NHS and other key workers by taking part in the weekly clap for carers, with the local crew from Gosport taking part in this video: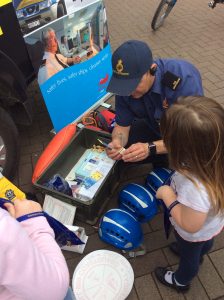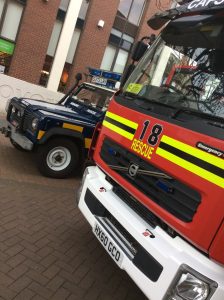 Hillhead Coastguard Rescue Team
Providing search, water rescue & Mud Rescue services between Portsmouth Harbour and the River Itchen, 24 hours a day, which is one of the busiest waterways in the UK.  They have been providing Mutual Aid during the lockdown period and you can find out more about their work via their socials:
https://twitter.com/hillheadcg
https://www.facebook.com/Hillheadcg
GAFIRS
This local lifeboat charity is manned by unpaid volunteers and responds to incidents 24 hours a day, 365 days a year.  In addition to their lifeboat duties, their volunteers have been helping to deliver essential care packages, prescriptions and other vital supplies to vulnerable members of the community.
SERV Wessex
SERV Wessex provides a service delivering Blood, Platelets, urgent Medical samples and equipment to the NHS in Hampshire, South Wiltshire and Dorset. They also provide a continuous service to resupply the Hampshire and Isle of Wight Air Ambulance with the blood and plasma carried on the aircraft and critical care cars. This service is provided from 19:00 to 06:00 weekdays and 24 hours on Weekends and Bank Holidays.
On the 1st of April SERV Wessex increased their daytime service supporting NHS hospitals during the Covid-19 crisis, providing a full service during the day and extended service provision working with Hospital Pharmacies delivering much needed medication for vulnerable patients.
https://www.facebook.com/servwessex
Hampshire & Isle of Wight Air Ambulance
HIOWAA is an independent Charity that brings an advanced Critical Care to the most seriously ill and injured patients, using both a helicopter and emergency response vehicles.
Called out to an average of six incidents every day, including cardiac arrests, road traffic collisions, falls and assaults, the life-saving service is operational 365 days a year, both day and night.  It currently costs £15,000 a day to maintain this life saving service, and relies on donations and fundraising to fund the ongoing costs:
Hampshire Police & Crime Commissioner
The Police & Crime Commissioner recently introduced a £500,000 COVID-19 response fund to secure provision of services that will directly address emerging issues and the impact of the  pandemic for victims of crime, those individuals who cause harm and the most vulnerable in
our communities.  The Commissioner is inviting organisations to apply for funding up to £10,000 and details of the criteria, along with the application form can be found on their website:
https://www.hampshire-pcc.gov.uk/safer-together/funding/apply-for-funding
You can also find information about a number of campaigns including Cyber Ambassadors, your views regarding policing in response to Coronavirus and the new Victim Care Service.

Hate Crime
Crimestoppers
Crimestoppers is an Independent charity that you can report crime to anonymously by phone and online, 24/7, 365 days a year.  After receiving your call or a completed anonymous online form, they create a report, making sure it doesn't contain any information that could identify you.
Your report is sent to the relevant authority with the legal responsibility to investigate crimes, make arrests and charge people in order to bring them to justice.
They are currently providing a service during this time, but you can find out how COVID-19 is impacting on it here
Stop Domestic Abuse
Stop Domestic Abuse aim to protect and provide support to women, children, young people and men affected by domestic abuse through a range of provision including refuge accommodation for women and children; community based support for victims and survivors; and programmes to    work with perpetrators and those using unhealthy behaviours in their intimate partner relationships.  They continue to deliver their services providing extended opening hours of their Advice Line 03300 165112, and a range of online support such as group work via Zoom and video/phone support for clients:
https://stopdomesticabuse.uk/covid-19
Vulnerable people including victims of crime, older people & young people:
Victim Care Service – https://youtu.be/Wpwm9OGRzxo
The Victim Care Service provides free, confidential support for victims of crime who are residents of Hampshire and the Isle of Wight aged 4 upwards. Their aim is to help victims cope and recover from the effects of crime, regardless of whether it has been reported to the police or when the incident happened. Find out more by visiting: www.hampshireiowvictimcare.co.uk
For 24/7 support, contact the national Victim Support by: Calling on 0808 168 9111
HCC Connect to Support
This Hampshire County Council commissioned website aims to help Hampshire residents remain independent, socially connected and in their own homes for as long as possible & also helps locate local groups, activities and services within the local community as well as information on Home Care Agencies and Care Homes.  They currently have a Covid-19 resources page to assist Hampshire residents during the current pandemic:
Citizens advice Bureau
CAB is an independent charity that provides free, confidential and impartial advice and such as issues with benefits, housing or employment problems.  They are not currently providing face to face appointments but they are providing telephone and digital advice such as emails or webchat – for full details please visit their website:
https://www.gosportcab.org.uk/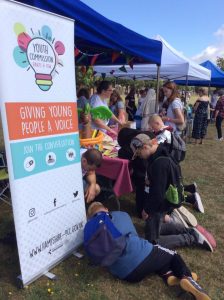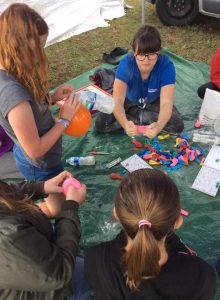 Motiv8
Although all of the Motiv8 premises are now closed due to Government guidance, they are still working to support young people through a variety of methods and to engage them in positive way – these include virtual activity hubs, employment hub and parenting support:
https://vimeo.com/291112796/0e8501cc71
If you need to contact Motiv8, enquiries will be responded to between the hours of 9.30am and 4.30pm currently, with full details available from their website or contact them via one of their social media channels:
Y Services
Provide a range of support for young people in Gosport & Fareham, and currently provide detached youth work support in Gosport following the social distancing measures.  They are also providing online youth groups and 1-2-1 sessions for their LGBT+ Youth project – see their Facebook page for more details:
https://www.facebook.com/Yservicesforyoungpeople
Fearless
Fearless is a site that provides non-judgemental information and advice about crime and criminality, along with provision of a safe place for young people to give information about crime 100% anonymously:
Hampshire Youth Commission
Youth Commission speak to young people across Hampshire and the Isle of Wight to get their concerns, views and ideas. They are now consulting on their priorities for this year: exploitation, hate crime, and serious violence:
Child & Adolescent Mental Health Service
This NHS service aims to help young people up to the age of 18 who are finding it hard to manage their emotional and psychological health, and who are suffering with acute, chronic and severe mental health problems.  Their Facebook page provides a wide range of resources and links with information and support for young people and their families – there is also a link to their website available from here:
https://www.facebook.com/Hampshirecamhs1
We hope to be able to deliver our Safer Gosport Community Day next year but the priority is to keep the public as safe as possible and follow Government guidance:
Stay Alert; Control the Virus; Save Lives