Safer Gosport Community Day History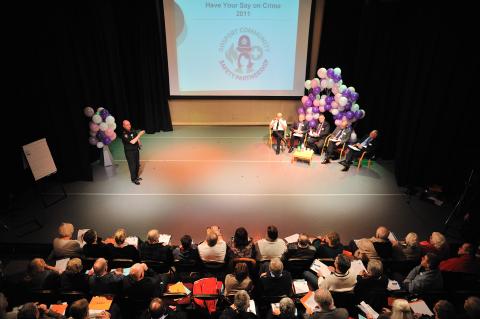 Gosport Community Safety Partnership hosted 'Have Your Say' events in 2009 and 2011, which have now been replaced by the Safer Gosport Community Day event – you can see a summary of the most recent ones further down the page.
The last Have Your Say event was held at St Vincent College on Tuesday 22nd February 2011. Compered by Steve Foye, Hampshire Fire and Rescue Service Group Manager for Gosport and Fareham, the evening was well attended by residents and councillors alike – with Caroline Dineage MP taking part throughout the night.
The evening provided a unique opportunity for members of the public to to listen to and quiz a distinguished panel of experts, including the local Borough Police Commander Jason Kenny, local magistrate Dr Ivor Grayson-Smith JP, Chair of the Community Safety Partnership Councillor Chris Carter, Head of Youth Offending Services Ian Langley and Martin Roscoe, Operations Manager for Hampshire Probation Trust.
A new format introduced following the 2009 event, to allow more opportunity for discussion. Attendees took part in the session that most interested them and they were facilitated by staff from a variety of organisations such as the Police, Community Safety Team and Hampshire Probation Service. The discussion group topics were:
Anti-social Behaviour
Preventing Youth Offending
Violent Crime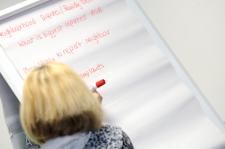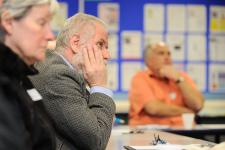 Attendees participated in a short quiz about perceptions of crime in Gosport. They were asked seven questions that they had to agree or disagree with – the results of this survey are in the document below: HYS Quiz summary [PDF, 13k] Following the quiz, the audience grilled the panel members on a variety of issues that concerned them most about their area and Gosport in general. A number of residents passionately voiced their concerns and challenged the members of the panel.
Throughout the evening, people also had the opportunity to speak to a range of organisations including the Police, Street Pastors, Neighbourhood Watch, Housing Associations, Gosport Borough Council and local councillors. The participation by those residents who attended was fantastic throughout the evening and helped to create an interesting and enjoyable event.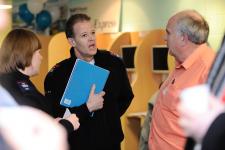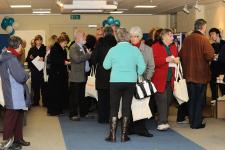 Have Your Say 2009
The first ever event was held at Brune Park Community College in August 2009 – you can watch a video of the event, which shows just what a fantastic evening this was to participate in and the results of the quiz and evaluations.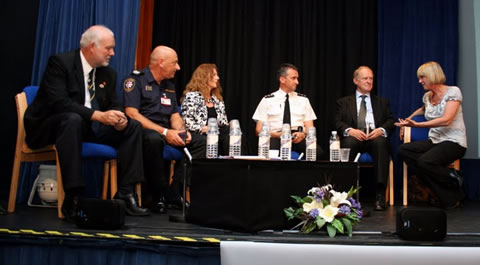 For more information, please contact Sam Mitchell, Community Development Officer on 023 9254 5232 or e-mail: sam.mitchell@gosport.gov.uk.
Useful Downloads
Evs Results [PDF, 12k]
Feedback Form Results [PDF, 42k]
Questionnaire Results [PDF, 32k]
Mapping Excercise [PDF, 24k]
Safer Gosport Community Day 2015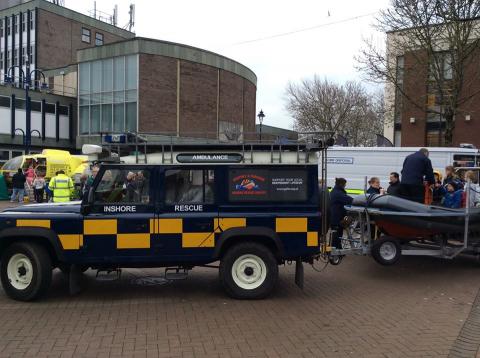 The new agencies proved to be very popular with RAMORAUK mesmerising children with their remote bomb robot and Wessex SERV showing off some of their fleet of motorcycles. Heart FM used their creative talents whilst running a competition with some wonderful face painting, whilst the musical talents of local young people and Motiv8 provided the back drop to the most popular event so far! Just under one hundred and twenty cycles were coded in the three hours ? thanks to the many Police Cadets who assisted the Neighbourhood Police Team and Gosport Neighbourhood Watch.
Hampshire's Police and Crime Commissioner Simon Hayes attended the event, along with the Chair of the Community Safety Partnership Councillor Beavis, Mayor of Gosport and MP Caroline Dinenage ? you can find out what they had to say about the event and the issue of NPS?s here.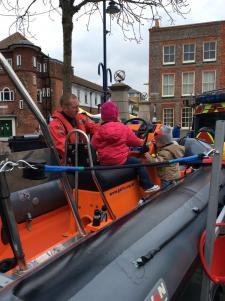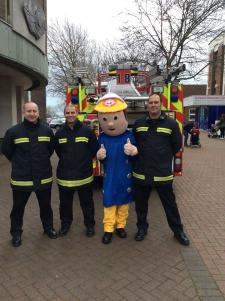 A survey on the day was also carried out and asked local residents "How much do you know about Novel Psychoactive Substances?"
Headline results from the survey were:
31% of respondents were aged 36-45 years old
27% have children aged 11-17 years old
81% have heard of the term ?Novel Psychoactive Substances?
32% admitted to knowing nothing about NPS?s
30% were not really sure where you can buy NPS?s
96% thought there was not enough information for parents about NPS?s
The top three mediums respondents would like more information about NPS?s were; 90% website; 83% leaflets; and 66% Facebook. Least popular was Twitter, with almost a third responding ?not at all? to this method
Results of this survey will help to inform an awareness raising campaign of the dangers linked to NPS?s – you can find more information on our Novel Psychoactive Substances webpage. Residents who took part were entered into a free prize draw with donations from local businesses including Scruples, Gosport Leisure Centre, Tesco's Rowner and Lee on the Solent.
Safer Gosport Community Day 2014
The sun shone brightly for the third Safer Gosport Community Day on Saturday 29th March 2014, with hundreds of local residents enjoying the displays and activities on offer…and of course, the appearance from Fireman Sam! The emergency services were well represented from both land and water…and even the air!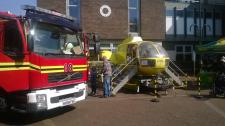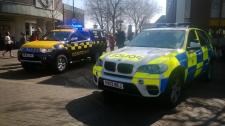 There were queues of eager cyclists signing up for the bike coding and the market place of stalls was a hive of people finding out more about community safety, taking part in the survey and prize draw aswell as some budding first aiders learning some basic first aid!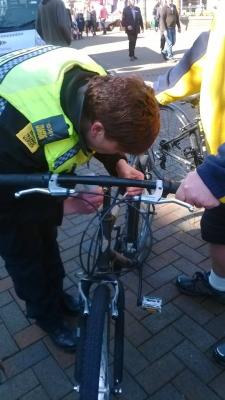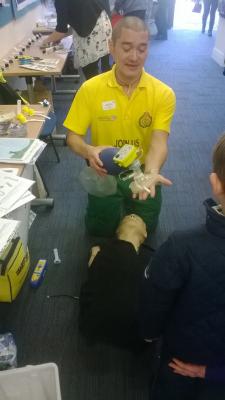 Hampshire's Police and Crime Commissioner Simon Hayes attended the event, along with the Mayor of Gosport and they opened the event for the second year running – you can read their comments in the Portsmouth News article here. A survey on the day was also carried out and asked local residents "What do you think is the most important issue that we need to address in your area?". Feedback from this will be available here in the coming weeks. Those residents who participated in the survey were entered into a prize draw – the winners were selected at random and they were all thrilled with their prizes. A special thanks to all of the local businesses who donated the prizes:
J Carvell won a cut and blow dry from Scruples Hairdressers
I Wood won a tea for two at Tinkers Tearoom
Millie (age 9) won the Premiership football from Absolute Running Shop
E Button won the Fruit Basket from The Fruit Basket
A Ray won the Kryptonite bike lock
Luke won the Thorntons chocolates
N Smith won ?25 Love to shop gift card
For more information please contact Sam Mitchell on sam.mitchell@gosport.gov.uk or 023 9254 5232.