Plans underway for Summer of 2018!

Work has already started on this years' programme, building on the success of last summer and feedback from young people who took part.
Suggestions from last summer such as more themed days and favourite activities from past schemes will be included but more feedback from young people will be sought over the coming months for more ideas to help make the 2018 even more popular than ever!  Make sure you like our Facebook page for the latest news https://www.facebook.com/gosportpassportscheme/ and check this page later in Spring 2018 for a link to the online survey.
Last Year
The 2017 Summer Passport was another resounding success with more young people registered than ever before.  The first day at Walpole Park had record attendances with inflatables such as Total Wipeout and Grand Bounce kicking off the three week long programme.  Despite some very wet weather, young people were determined to enjoy all that Summer Passport had to offer and even ended up with a make shift water slide on the bungee run due to the rain!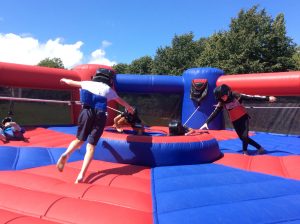 The scheme was made possible by funding contributions from Hampshire Police and Crime Commissioner, Hampshire County Council, Radian and the Tesco Bags of Help scheme along wiht staffing provided by a number of local agencies including Gosport Borough Council, Hampshire Constabulary, Motiv8, Hampshire County Council and many more.
An evaluation report was produced and can be available on request.
You can find photos on our Facebook page: www.facebook.com/gosportpassportscheme and our Instagram account – @gosportsummerpassport .  For more information about the scheme, please e-mail: sam.mitchell@gosport.gov.uk or call: 023 9254 5232.
If you would like to be more involved in helping to plan and promote Summer Passport 2018, why not join Gosport Youth Council?  They assist in the planning of the programme and get involved in surveys and other aspects of the scheme.  Find out more about GYC by visiting their website: gyconline.wordpress.com/
Summer Passport 2016
Last years' scheme was another overwhelming success, with hundreds of young people enjoying activities across the borough.  Some of the highlights included falconry at Fort Brockhurst, sailing at Lee on the Solent and staff v's participants rounders games, which proved to be rather competative from both teams!  The scheme also received visits from special guests including the High Sheriff of Hampshire, Police & Crime Commissioner, Mayor of Gosport and MP Caroline Dinenage.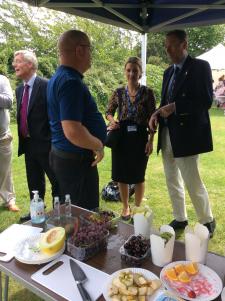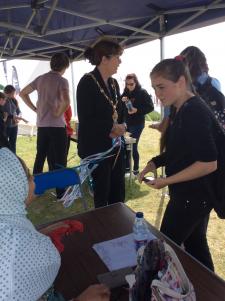 High Sheriff at Walpole Park                                Mayor of Gosport at Lee on the Solent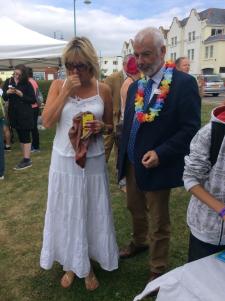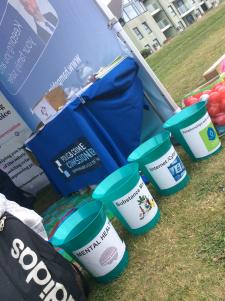 MP Caroline Dinenage & PCC Michael Lane           PCC Big Conversation survey
As well as special guests, the scheme was heavily supported by local services such as Motiv8, Y Services, Hampshire Constabulary, Hampshire Fire & Rescue, Gosport Borough Council, Hampshire County Council and Loud & Proud who all helped to staff the scheme.  There were also many organisations who helped to deliver the activities such as Lee on the Solent Sailing Club, Alverstoke Tennis Club, Gosport BMX, Bay Community Hub and many more!  It is thanks to these organisations and funding awarded by the Police and Crime Commissioner, Radian Housing Association and Hampshire County Council that make Gosport Summer Passport possible.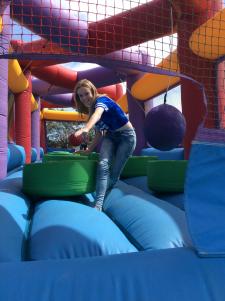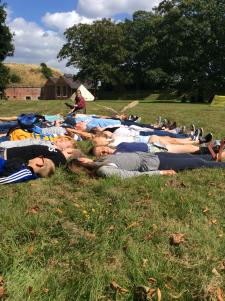 An evaluation was produced – some of the feedback was incredibly positive:
"Writing on behalf of my 12 year old daughter…she and her friends had lots of fun and really enjoyed all of the activities on offer.  The scheme has been both well organised and great fun.  And she is looking forward to it running again next summer."  Amanda Smith, parent
"I've been out on the boat three times, it was awesome!" Participant
"It was out first year taking part and it's been brilliant, we're going to come every day!" Amelia Holt and Holly Duncan, participants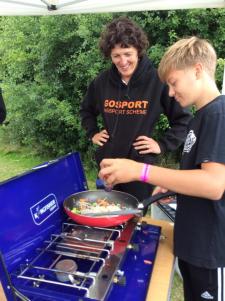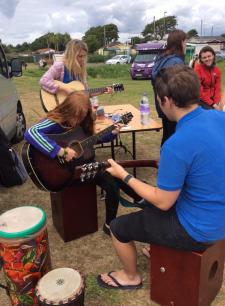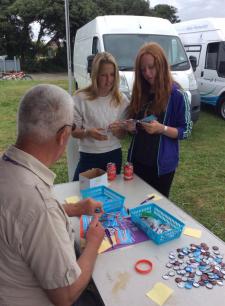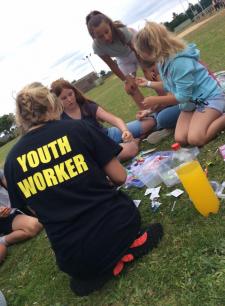 The full evaluation report is available upon request – please e-mail using the details below.  Additional feedback is currently being collated and funding applications are being submitted to help fund the programme for 2017, which will be the tenth year of the scheme!
For more information about the scheme, please like the Facebook page: www.facebook.com/gosportpassportscheme, or contact Sam Mitchell on 023 9254 5232; email: sam.mitchell@gosport.gov.uk or 07985 234367
Summer Passport 2015
This years' scheme has seen record numbers of young people taking part, with an increase of at least 20% attendance at almost every location! Almost 200 young people attend the day held at Gosport Leisure Centre with activities including free swimming and ice-skating, football from Chelsea FC Foundation, sports, nail art, mindfulness colouring with Y Services and lyric writing with Motiv8.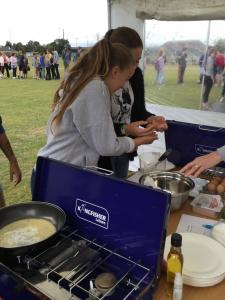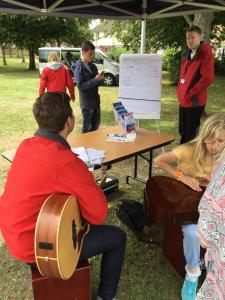 Asda provided some welcome nourishment in the form of donated food for the free BBQ's and healthy wraps, whilst Tesco Eat Happy project provided free fruit tasting daily.  For the first time, Morrisons joined the partnership this year and donated the ingredients for the omelette making session, where over 80 healthy omelettes were made!
Unfortunately due to the recent storms, the last day due to be held at Leesland Park had to be cancelled.  However, we have rescheduled the end event, which will showcase the talents of young people from the Motiv8 Music project and this will still be held at Leesland Park from 4pm-7pm on Friday 28th August 2015.  The songs written by the group will be performed and there will be a free food and refreshments, along with giant games, UV face paints, temporary and flash tattoos, hair garland making and photo booth.
We will be carrying out an evaluation of the scheme, which will be available from this page over the coming months.
Details and photos from the scheme can be found on our Facebook page:  www.facebook.com/gosportpassportscheme, or for more information contact Sam Mitchell on 023 9254 5232; email: sam.mitchell@gosport.gov.uk or 07985 234367
Summer Passport 2014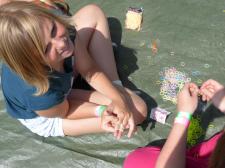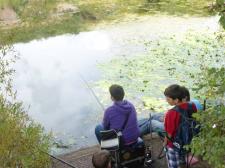 With numbers at their highest recorded levels, the inflatables were as popular as ever, as was the ice-skating and swimming at Gosport Leisure Centre…and the Animal encounters was a suprising hit too!  Many young people tried activities they had never had the chance to before, with the watersports at Lee on the Solent attracting huge queues – something that Caroline Dinenage remarked upon during her visit!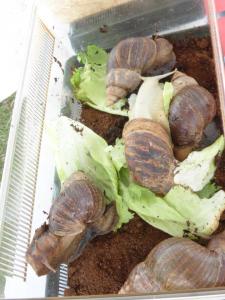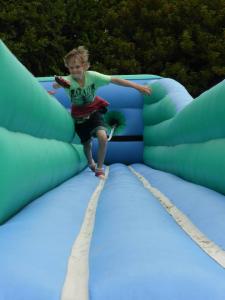 Tesco and Asda stores in Gosport contributed to the scheme by providing free BBQ food and fruit, which was thoroughly enjoyed by all.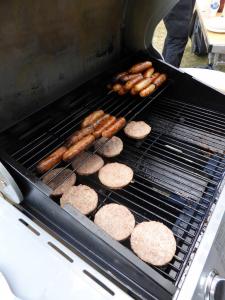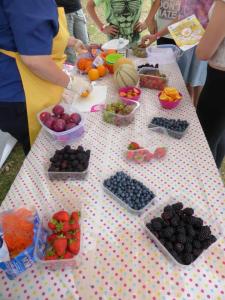 The scheme finished with a fantastic day at Fort Brockhurst (despite the rain!), with visits from the Mayor of Gosport, the chair of the Community Safety Partnership and the Police and Crime Commissioner Simon Hayes who helped to fund the scheme – you can read his comments about the scheme in the Portsmouth News article here.  Young people were also able to have a lasting memory to take away with them with their photo booth selfies!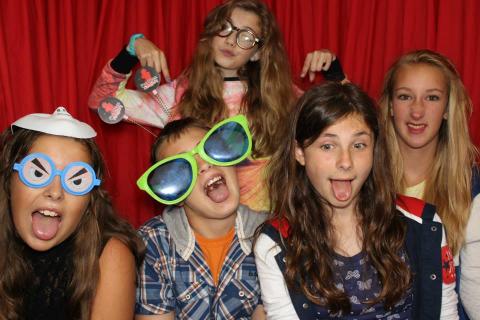 The evaluation of the 2014 scheme took place and can be downloaded below:
Summer Passport evaluation 2014 [WORD, 238k]
Summer Passport 2013
Young people also took part in an evaluation, which was incorporated into the 2013 Gosport Summer Passport report, which you can read a summary of here  Evaluation summary 2013 [PDF, 355k].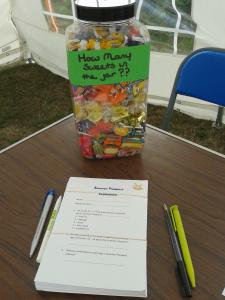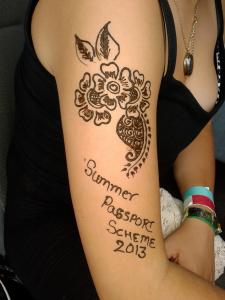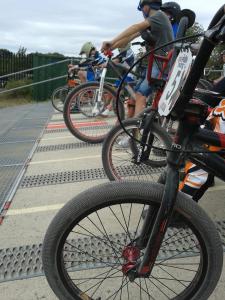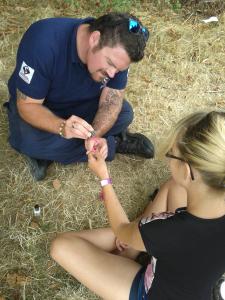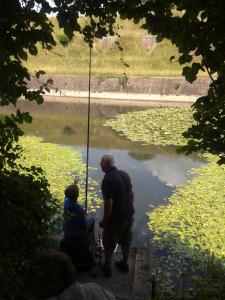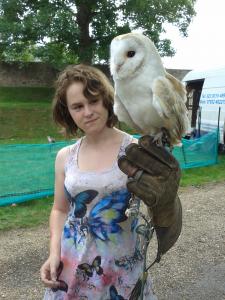 You can keep updated about Gosport Summer Passport on our Facebook page or follow us on Twitter for more information about the work of the Partnership:
www.facebook.com/gosportpassportscheme
For a summary of Summer Passport 2012, please click on the evaluation report below:
Summer Passport Evaluation 2012 [PDF, 93k]
For more information, please contact:
Sam Mitchell on 07985 234367 or e-mail: sam.mitchell@gosport.gov.uk
Sorrell Wakefield on 07904 393440 or e-mail: sorrell.wakefield@gosport.gov.uk







[/zozo_vc_section_title][/vc_column][/vc_row]