Youth YOUdecide
Five finalists took part in the voting event, which was hosted at Gosport Town Hall on Saturday 27th April 2019 as part of the Safer Gosport Community Day.  Each project was bidding for a share £10,000 which would pay for:
Loud & Proud – this group of volunteers aged between 16-25 years would like £3,379.60 to pay for support worker sessional fees to help continue their community work such as intergenerational allotment project and sponsored 'Homeless Sleep out'.
Y Services – this local youth organisation would like to set up 'Forton Healthy Living project' for 10-18 year olds to encourage healthy lifestyles & behaviour.  Sessions will take place at the Forton Hub building and £2,660 is sought for sessional worker & basic overhead costs.
The Moving on Project – are applying to fund a 'Life skills for work' project aimed at young people 16-25 years, at risk of becoming NEET (Not in Education, Employment or Training).  They would like £4,112.00 to pay for overheads & staff costs to deliver 4 sets of this 6 week programme which focuses on skills needed for work & an opportunity for work placement.
Oarsome Chance – a charity based in Gosport which provides a range of vocational programmes for 9-19 year olds not engaging in education, at risk of offending or a victim of crime.  The activities they provide include boat building, carpentry & a weekly rowing club called Oarsome Hub.  They would like £4810.00, which represents 50% of the funding needed to run their Oarsome Hub from 23/04/19-03/04/20.
Motiv8 South Ltd – this voluntary organisation work with 9-19 year olds at risk of offending, re-offending & disengagement from learning and would like funding for their music project 'Urban Sounds in the Community'.  £5,755.00 would pay for staff costs & overheads for 6 months whilst longer term funding is sought.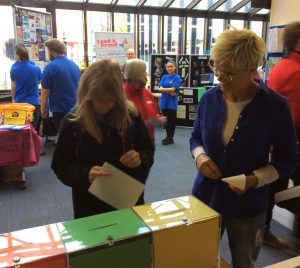 Hundreds of residents came along to vote for their favourite projects, from children aged 10 years, to grandparents, to supporters of the projects as well as people who had never heard about these fantastic local organisations before.  Unfortunately, the amount of funding available could not support all of the finalists bids so Motiv8 and Loud and Proud will be fully funded, with Oarsome chance receiving the remainder of the monies with £845.40.
You can find information about the previous YOUdecide round below, along with the history of the scheme on the History of YOUdecide page.  To discuss an idea or for more information about the scheme, please email communitysafety@gosport.gov.uk or call 023 9254 5232.
Decision Day 2017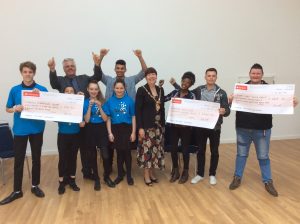 Momentum Youth, LGBT+ youth group and Panjazz International (Gosport) were the winners from the first Youth YOUdecide Decision Day held on Thursday 11th May 2017. They all received a share of £5,000 of Gosport Community Safety Partnership funds to help to support young people and address issues of community safety within Gosport.
Students from Brune Park Community School, Bridgemary School, Bay House School & Sixth Form, St Vincent College and Motiv8 took part in the day, listening to pitches from the six finalists about how they would spend the money.
Each of the finalists had three minutes to explain what their project was and why they needed funding, followed by questions from the audience. The finalists and the amount they were bidding for were:
Momentum Youth Club – £2000
Forton Footie project – £300
GYC Grow Your Community – £478
LGBT+ Youth Group – £2217.28
Motiv8 Bike Educ8 – £2500
Panjazz International Gosport – £1000
Young people quizzed the project finalists about their bids before finding out more information about the services, costings and wider benefits of the projects in the market place displays.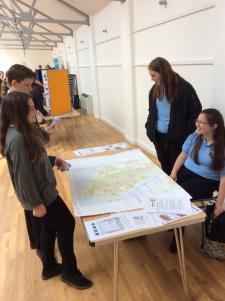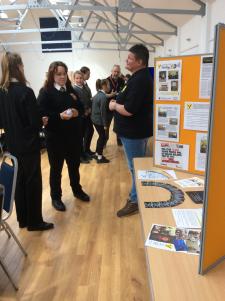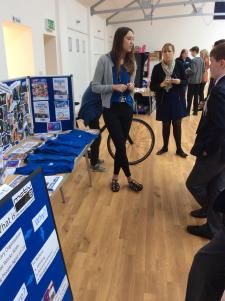 The second part of the event saw the students engaging in discussions with their peers, sharing their thoughts about the finalists and debating the merits of each before casting their final scores for each of the projects. There were some very indepth discussions and deliberations, replicating similar discussions that could happen when local authorities or other funding bodies make decisions when awarding funding.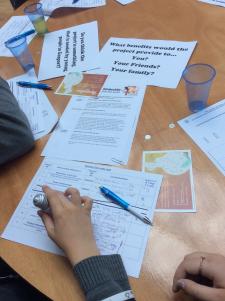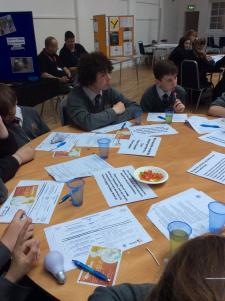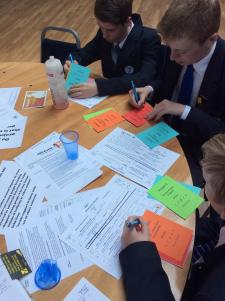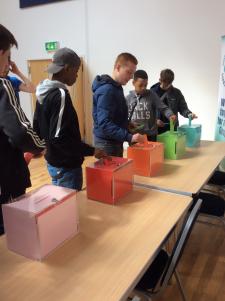 Following a tense wait and some interesting guest speakers from Moving on Project, Hampshire Youth Commission and Gosport Marine Scene, the winners were announced with the highest scoring projects being awarded funding until the £5000 funds were depleted (Panjazz International Gosport receiving part funding of £782.72). The Mayor of Gosport awarded the cheques to the successful finalists and the remaining projects will be supported in identifying alternatives sources of funding.
For more information, please contact email communitysafety@gosport.gov.uk or call 023 9254 5232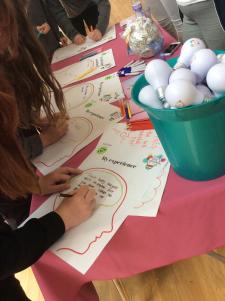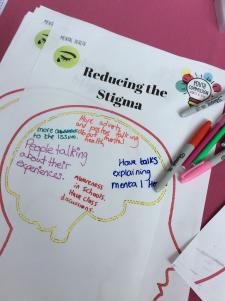 History of YOUdecide
You can find out about some of the successful projects by visiting the YOUdecide history page – this contains details of past projects who have successfully won funding, along with videos from the YOUdecide Decision Days so you can watch some of the presentations and get an idea of what a Decision Day involves. Winning projects ranged from a few hundred pounds for a children's gardening club run by a volunteer to several thousand pounds for a football project delivered by a community group. Please bear in mind that this year's applications have to be aimed at helping young people, rather than just the general population as in previous years but what the previous winners all demonstrate is a passion and committment to help people and areas of Gosport, to help make it a safer better place to live in some way.
Through YOUdecide, local residents will have awarded £110,000 worth of public funds to projects that mean the most to them and their local communities, with £84,000 of this being provided by Hampshire County Council.
Decision Day winners 2015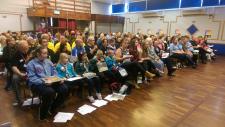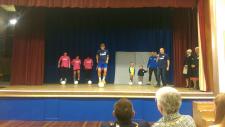 The YOUdecide Decision Day took place on Saturday 17th October 2015 at Thorngate Halls. Just under two hundred people attended the event, taking time to find out about the fourteen finalists in the Market place. There was an air of excitement and nerves before the presentations began at 1pm but despite the nervousness the finalists put on a fantastic show highlighting the brilliant work going on in Gosport every day! The audience were treated to singing from Motiv8, a soccercise class from Gosport FC and moving stories from the many volunteer organisations. Sadly, £10,000 wasn't enough to fund all of the finalists and the winning projects as voted for by Gosport residents were:
Motiv8 Communities in the Mood – £3,500
Moving on Project Counselling – £1,734
Gosport FC Referees Course & Soccercise – £2,900
Breakthrough Youth Club – £500
Tammy's One Stop Shop – £1,219
The YOUdecide scheme was started in 2010 following a Home Office initiative and you can find out about the history of YOUdecide here. You can also watch the video below, which includes interviews with winning YOUdecide projects from 2010.
[/zozo_vc_section_title][/vc_column][/vc_row]