Summer Passport 2022
Join us every Tuesday and Thursday from 26/07/22 to 18/08/22 between 11am – 3pm. There will be a range of open-access activities available for young people born between 01/09/2005 and 31/08/2010.
Take a look at poster for location and activity details – Summer Passport Poster 2022
To register please click on the following link – https://www.eventbrite.co.uk/e/391486184717
If this is your first year of Summer Passport or you need a reminder, have a quick read of the Taking Part information which explains what happens when you arrive on the day – Summer Passport 2022 taking part guidance
Driving at Fort Brockhurst is available for 14-16 year olds.  Please bring your completed driving consent form (Pupil Application Form – Summer Passport 2022) for the driving school with you on the day (Thursday 11th August) – you will need to give this to the instructor when you book your place (places cannot be pre-booked).  If you do not have a printer you can email the completed form to communitysafety@gosport.gov.uk by the end of Wednesday 10th August and we will print this for you to be collected on the day.
Please call Motiv8 on 02392 525026 if you have any questions.
For regular updates please see the Gosport Passport Scheme and Motiv8 South – Gosport and Fareham Team Facebook pages.
Summer Passport 2021
This years' programme was safely delivered  over four weeks during the summer holidays, taking place on Tuesday and Thursdays at different locations across the Borough.

A whole host of free activities were enjoyed by lots of young people including jewellery making, rounders, inflatables, fishing, driving and swimming.  Participants were able to get to some of the locations thanks to free bus travel provided by First Bus and food was provided at each of the sessions as part of provision funded by Hampshire County Council's Holiday and Food programme grant.
An evaluation of the scheme has taken place and will help to plan the programme for 2022.
Let's Get Connected activity programme

This year's Summer Passport scheme has been partly funded by Hampshire County Council's Holidays and Food programme grant as part of a wider approach to co-ordinated holiday provision. The Let's Get Connected project brought together a number of organisations who provided activities for young people across the Borough during the summer holidays and was established by Gosport's Local Children's Partnership.
Activities were provided for a range of ages and this pilot provision was such a success that Let's Get Connected at Christmas took place on Monday 20th-Wednesday 22nd December, 11am-3pm at Bay House School site.  This free festive fun was open to 7-15 year olds.
A free family Christmas Festival also took place on Thursday 23rd December, 11am-3pm at Fort Brockhurst – activities included live music, crafts, snowboard simulator, dance machine, photobooth, silly scott, trail around the Fort and more!
Follow @gosportpassportscheme on Facebook or Instagram for more information about Summer Passport & Let's Get Connected scheme.
Gosport Summer Passport 2020
In 2020, a 'virtual' programme was delivered during the first half of the summer holiday period and a one off 'pop-up' Passport day was hosted by Motiv8 at Toronto Place on Wednesday 26th August 2020, with karaoke and pizza making taking place socially distanced and a visit from the Mayor of Gosport to bring the scheme to a close.

Background of the scheme
Gosport Summer Passport is a multi-agency project supported by Gosport Community Safety Partnership.  A working group made up of local organisations meets regularly to identify sources of funding, contribute to planning of the programme and delivery of the scheme.  Summer Passport relies upon funding and grants to pay for the activities provided as it is not a statutory provision. This is supplemented with donations and in kind support from local organisations which assist in the delivery of the programme and contribute to it's sustainability.
Summer of 2019
The scheme was overwhelmingly popular with another huge increase in young people signing up – a record 912 young people registered which is a 22% increase on the 2018 figure (which was already the highest in the history of the scheme!).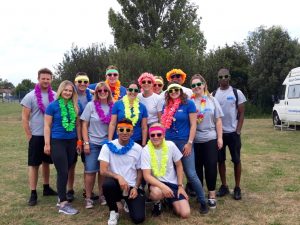 Young people travelled across the borough thanks to First Bus providing free bus travel and hundreds of participants enjoyed watersports at Lee on the Solent, driving lessons and falconry at Fort Brockhurst, Tie-dying and cooking at Forton Recreation Ground and ended the three weeks of fun with a colour run at Leesland Park – enjoyed by both participants and staff alike! A selection of photos can be found on the Facebook page: https://www.facebook.com/gosportpassportscheme/
A survey was carried out with participants, which will form part of the evaluation report of the scheme and this is available upon request.  Gosport Summer Passport is funded by a range of grants including those from Hampshire County Council, Radian, Asda and the report will assist in future funding applications to enable another scheme to be delivered in 2020.
Gosport Summer Passport 2018

It wasn't just the temperature that was hitting record high numbers, with hundreds of young people attending the scheme this year and hitting it's highest ever participant numbers!  With just over 40% more young people attending than 2017, the scheme proves to be as popular as ever with participants enjoying some fantastic activities such as henna tattoos,inflatables, falconry, fishing, watersports, making dream catchers and lots more!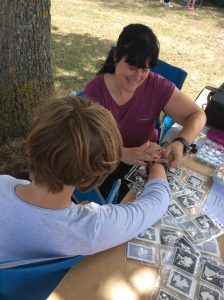 We've already had some fantastic feedback including this one from a parent "This was my daughter's first year and she's come home with tales of kayaking and mocktails on the beach, owls and Mexican food making. Sparkled with glitter tattoos and beautiful henna art, and taken part in fabulous craft sessions where she made a tie dye top, bunting and a dream catcher. What a summer! She will be back next year"
The scheme is only made possible by a wide range of organisations working in partnership to help deliver the scheme, together with funding from Hampshire Police & Crime Commissioner, Hampshire County Council, Radian Housing & Gosport Rotary Club, donations from ASDA and free bus travel provided by First Bus.
If you would like any other information about the scheme, please contact: sam.mitchell@gosport.gov.uk or 023 9254 5232.
Summer Passport 2017
The 2017 Summer Passport was another resounding success with more young people registered than ever before. The first day at Walpole Park had record attendances with inflatables such as Total Wipeout and Grand Bounce kicking off the three week long programme. Despite some very wet weather, young people were determined to enjoy all that Summer Passport had to offer and even ended up with a make shift water slide on the bungee run due to the rain!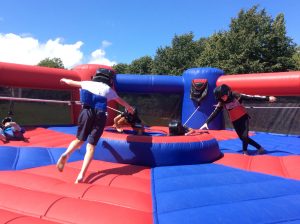 The scheme was made possible by funding contributions from Hampshire Police and Crime Commissioner, Hampshire County Council, Radian and the Tesco Bags of Help scheme along wiht staffing provided by a number of local agencies including Gosport Borough Council, Hampshire Constabulary, Motiv8, Hampshire County Council and many more.
An evaluation report was produced and can be available on request.
Summer Passport 2016
Last years' scheme was another overwhelming success, with hundreds of young people enjoying activities across the borough. Some of the highlights included falconry at Fort Brockhurst, sailing at Lee on the Solent and staff v's participants rounders games, which proved to be rather competative from both teams! The scheme also received visits from special guests including the High Sheriff of Hampshire, Police & Crime Commissioner, Mayor of Gosport and MP Caroline Dinenage.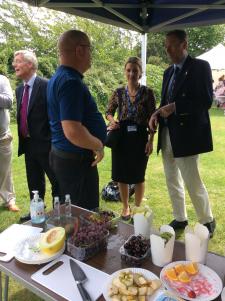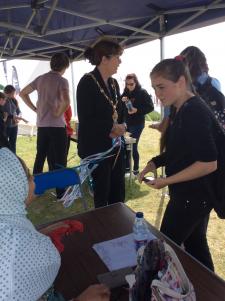 High Sheriff at Walpole Park Mayor of Gosport at Lee on the Solent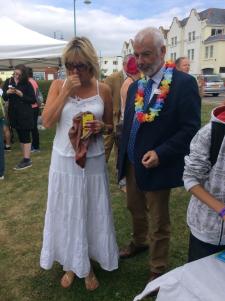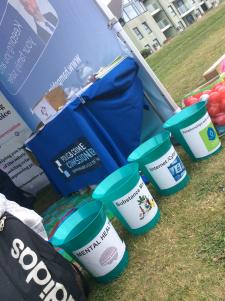 MP Caroline Dinenage & PCC Michael Lane PCC Big Conversation survey
As well as special guests, the scheme was heavily supported by local services such as Motiv8, Y Services, Hampshire Constabulary, Hampshire Fire & Rescue, Gosport Borough Council, Hampshire County Council and Loud & Proud who all helped to staff the scheme. There were also many organisations who helped to deliver the activities such as Lee on the Solent Sailing Club, Alverstoke Tennis Club, Gosport BMX, Bay Community Hub and many more! It is thanks to these organisations and funding awarded by the Police and Crime Commissioner, Radian Housing Association and Hampshire County Council that make Gosport Summer Passport possible.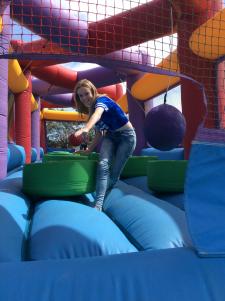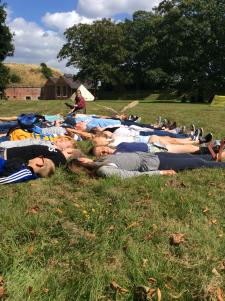 An evaluation was produced – some of the feedback was incredibly positive:
"Writing on behalf of my 12 year old daughter…she and her friends had lots of fun and really enjoyed all of the activities on offer. The scheme has been both well organised and great fun. And she is looking forward to it running again next summer." Amanda Smith, parent
"I've been out on the boat three times, it was awesome!" Participant
"It was out first year taking part and it's been brilliant, we're going to come every day!" Amelia Holt and Holly Duncan, participants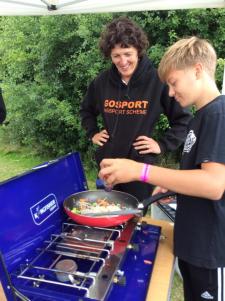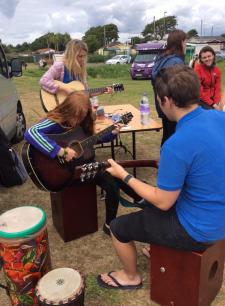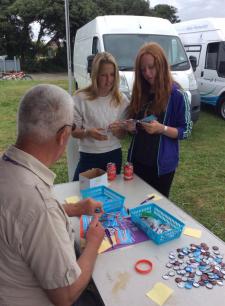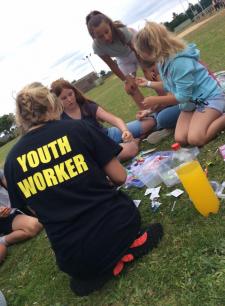 The full evaluation report is available upon request – please e-mail using the details below. Additional feedback is currently being collated and funding applications are being submitted to help fund the programme for 2017, which will be the tenth year of the scheme!
www.facebook.com/gosportpassportscheme
For more information, please contact email communitysafety@gosport.gov.uk or call 023 9254 5232
[/zozo_vc_section_title][/vc_column][/vc_row]