Closed Circuit Television System (CCTV)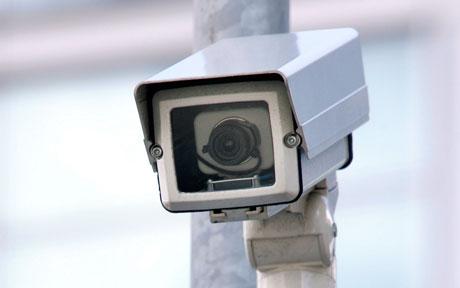 The Gosport CCTV system currently comprises 41 cameras throughout the Borough. The cameras are located in public areas are operated for the purpose of:
providing a deterrent to crime and anti social behaviour
increasing public tranquillity by reducing the fear of crime
to gather evidence to support the detection and Prosecution of offences
traffic monitoring
management of the Councils services
Locations of cameras within Gosport are:
Geographical location – Gosport

Town Hall, High Street
Walpole Road, High Street
Walpole Park Car Park
South Street/North Cross Street
High Street/Bemisters Lane
Ferry Gardens
Grange Road/Howe Road
Haslar Road Car Park
Alver Valley Car Park East
Ark Royal House (south facing)
Ark Royal House (Tesco side)
Stoke Road/St Andrews Road
Stoke Road/Elmhurst Road
Stoke Road/Peel Rd
Jamaica Place
Bus Station Bike Rack
High Street/Minnitt Road Alley
Crossways/Forton Road
Garland Court, Forton Road
Grove Road Park
Palmyra Road Shops
Elson Road/Ham Lane
Nobes Avenue Shops
Gregson Avenue Shops
Beauchamp Avenue Shops
Minnit Road/Mumby Road
Mariners Way/Old Road
Gosport Bus Station
Grange Road/Carless Close
Rowner Road Shops
Gosport Park/Rugby Club
Explosion Museum/Millenium Bridge
Privett Park
Nothcott House
 GADSAD, Elson Recreation Ground
Lee on the Solent Locations
Lee-on-the-Solent  Seafront
Lee High Street
Cherque Farm Shops
The CCTV system operates 24 hours per day every day of the year. Images from all of the cameras are recorded onto a digital recording system for a maximum of 28 days. After this period the images are overwritten.
Disclosure of data obtained by the CCTV System will only be permitted in accordance with the relevant legislation and criteria of the Data Protection Act and is generally only disclosed to the Police.
If CCTV footage relates to a criminal matter, the Police will review the footage as part of their investigation so you do not need to make a data access request.
Requests for access to data from the CCTV System can be made to Gosport Borough Council using this form:https://www.gosport.gov.uk/dataprotection .  Please note this request only allows you to access footage which captures your own personal data. It cannot contain images of third parties or images that would identify third parties (e.g. car registration).
The Surveillance Camera Commissioner's SCC_Self_Assessment_Tool nov 19 v1 can be looked at to see how Gosport are complying with the 12 guiding principles of the surveillance camera code of practice.
Gosport Borough Council's Privacy Notice below outlines the use of data and compliance with the General Data Protection Regulations.
If you have any queries or complaints regarding the Gosport CCTV System please contact Gosport Borough Council https://www.gosport.gov.uk/article/1666/CCTV-Policy
If you have a CCTV security camera for your home or business, you can help Hampshire Constabulary deter and rapidly solve crime. Register them on the N.I.C.E Investigate system to streamline information exchange and help us with sending the evidence needed to catch criminals faster.  Find out how to register DEMS – Business registration leaflet (002)