Youth Council

GYC was set up to help get the views of young people from Gosport heard.  It represented young people aged between 11 and 19 living in the borough of Gosport. The group regularly raised issues of concern and were involved in projects such as Gosport Summer Passport, the Royanne Twinning and Youth Award. The website below has more information about their past work gyconline.wordpress.com/
Each of the secondary schools and colleges have their own Youth Voice or Councils operating at present, with members engaging on a range of issues and regularly in conversations with the local MP's office.  There are also forums operated by local youth groups such as Motiv8 and Loud and Proud.  Youth Champion Maggie Morgan also engages with young people on developments such as the recent relocation of Lee on the Solent Skatepark and represents their views on other issues.
A review process is ongoing about future engagement models and how to best engage young people in issues that affect them, and how to involve more young people from Gosport in the work that we do.  To help with this process, a survey was carried out with young people to find out more about this issue.  It is hoped that a way forward can be established later in 2019.
If you would like to get in touch about youth engagement, please contact Sam Mitchell: sam.mitchell@gosport.gov.uk or 023 9254 5232.
Previous work by GYC
Following the success of the 2016 Youth Conference, GYC members organised a Crime Conference which took place on Thursday 9th February 2017 at Thorngate Halls. Pupils from local schools were invited to attend and will take part in a number of workshops on topics related to Crime and associated issues. The local District Commander from Hampshire Constabulary attended, along with Hampshire Youth Commission and a number of other organisations. A short article about the success of the event was published in the Portsmouth News: www.portsmouth.co.uk/our-region/gosport/gosport-youth-council-organise-crime-event-for-their-peers-1-7816942
Feedback from the previous Conference can be found in the document here: Youth Conference evaluation[WORD, 4,554k].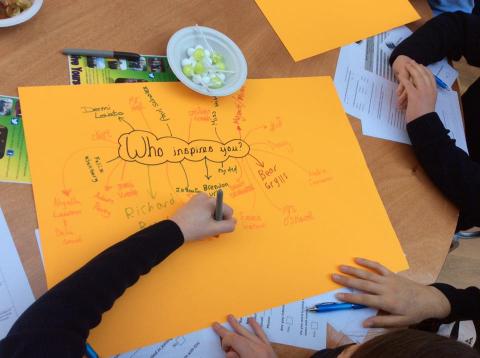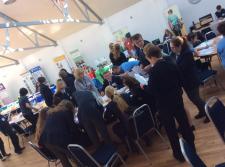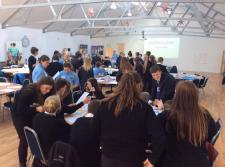 Past achievements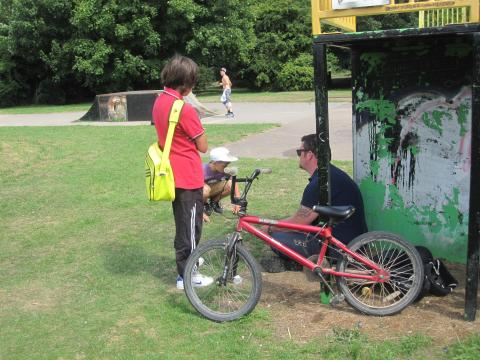 During the 2015 Gosport Summer Passport, some young people identified that improvements need to be made to the skate park at Bridgemary Park near Cunningham Drive. They signed a small petition that they gave to Councillor Beavis and with the help of local councillors, officers from GBC Leisure Department and Mark Vincent from Amiri Construction, some drawings of how the skatepark can be improved have been produced by Gravity Parks.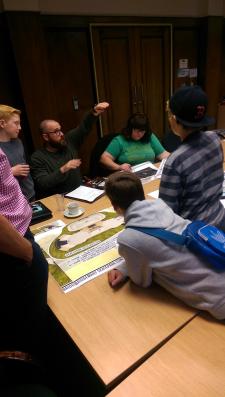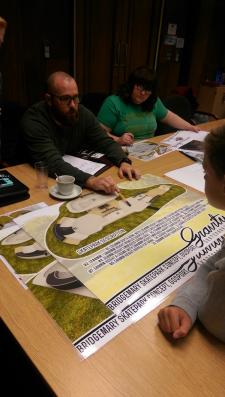 These were first shown at the GYC meeting on Wednesday 7th October 2015 and they generated a lot of excitement from local young people who use the park. They came up with some new ideas that could be incorporated into the design and we also met some users at Lee-on-the-Solent skate park at the end of October, who thought the plans looked really exciting! It is hoped that the skatepark development will happen in 2017 depending on the success of a funding application to assist with the costs.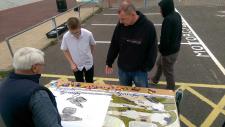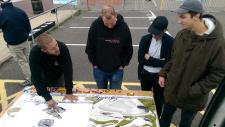 In 2014, GYC members carried out the Tour De Gosport where they identified six areas in Gosport with problems such as poor lighting, littering and safety and together with local Councillors, they identified some solutions to these problems. An article in the Portsmouth News highlights some of the areas visited (link here) . Some of the areas are part of the improved lighting programme (such as Stanley Park) and improvements have been made to Rowner Rec and Leesland park improvements are progressing.