Youth Council
Gosport Community Safety Partnership works with a number of local organisations and the secondary schools to engage with young people including Motiv8's Youth Voice and Gosport Local Children's Partnership.  Gosport Borough Council set up it's Climate Change Partnership in 2021 and carried out a survey in local secondary schools to find out young people's views about Climate Change and how they would like to get involved in tackling the issue.  The findings from this will be available later in 2022 and will help inform future youth engagement with the Borough Council and it's Climate Change Strategy, which you can find out more about here.
Hampshire Youth Commission enables young people to support, challenge and voice young people's opinions from all across Hampshire and the Isle of Wight, to help shape decisions about policing and crime.  They regularly carry out their Big Conversation to find out what priorities matter to young people across Hampshire and you can find out more about this and their other campaigns at https://www.hampshire-pcc.gov.uk/get-involved/youth-commission
HYC also launched a website last year – One Eighty helps you find your activity, event, course, group, or just a place to hang out, where and when you want it. Use the app to find something you're interested in, find out if it costs anything (we've got lots of free stuff), and how easy it is to get there. And then just go. Rate what you find, and see what's popular in your area. Heading somewhere new? Find out what's going on there too: https://oneeighty.live/
UK Youth Parliament provides opportunities for 11-18 year olds to use their elected voice to bring about social change through meaningful representation and campaigning: http://www.ukyouthparliament.org.uk/
If you would like to get in touch about youth engagement, please email communitysafety@gosport.gov.uk
Previous work by Gosport Youth Council
Following the success of the 2016 Youth Conference, GYC members organised a Crime Conference which took place on Thursday 9th February 2017 at Thorngate Halls. Pupils from local schools were invited to attend and will take part in a number of workshops on topics related to Crime and associated issues. The local District Commander from Hampshire Constabulary attended, along with Hampshire Youth Commission and a number of other organisations. A short article about the success of the event was published in the Portsmouth News: www.portsmouth.co.uk/our-region/gosport/gosport-youth-council-organise-crime-event-for-their-peers-1-7816942
Feedback from the previous Conference can be found in the document here: Youth Conference evaluation[WORD, 4,554k].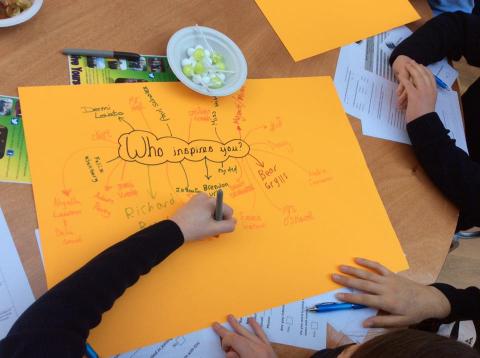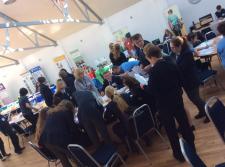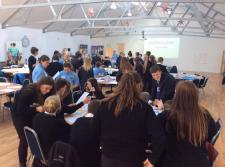 Past achievements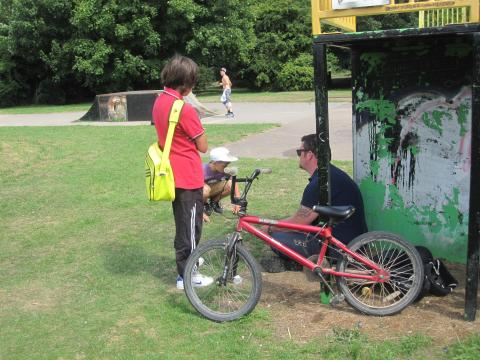 During the 2015 Gosport Summer Passport, some young people identified that improvements need to be made to the skate park at Bridgemary Park near Cunningham Drive. They signed a small petition that they gave to Councillor Beavis and with the help of local councillors, officers from GBC Leisure Department and Mark Vincent from Amiri Construction, some drawings of how the skatepark can be improved have been produced by Gravity Parks.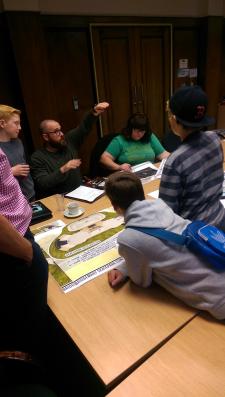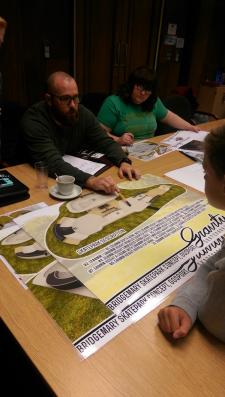 These were first shown at the GYC meeting on Wednesday 7th October 2015 and they generated a lot of excitement from local young people who use the park. They came up with some new ideas that could be incorporated into the design and we also met some users at Lee-on-the-Solent skate park at the end of October, who thought the plans looked really exciting! It is hoped that the skatepark development will happen in 2017 depending on the success of a funding application to assist with the costs.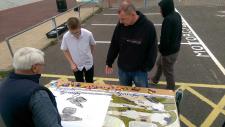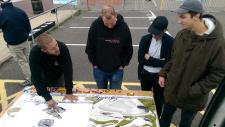 In 2014, GYC members carried out the Tour De Gosport where they identified six areas in Gosport with problems such as poor lighting, littering and safety and together with local Councillors, they identified some solutions to these problems. An article in the Portsmouth News highlights some of the areas visited (link here) . Some of the areas are part of the improved lighting programme (such as Stanley Park) and improvements have been made to Rowner Rec and Leesland park improvements are progressing.